East High School


Class Of 1963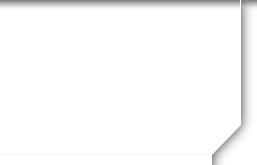 Message Forum
06/29/13 10:07 AM
#2

Remember to look at the pages below this to learn dates and times of the events we have planned for this great time to renew old friendships.

Dates and times are listed under the Up Date Reunion Information page.

Registration you will find under the 50 Year Reunion page.

Don't forget these could be warm days in Iowa, so the dress will be causal. Shorts if you are willing, summer dresses for the gals. anything cool and causal would be fine.

Also the page Your Favorite Teacher Survey has been good with no one having an commanding lead. So keep up the postings.
07/28/13 02:12 PM
#3

Dear Classmates:

Denny and I were looking forward to attending the 50th class reunion, but our lives have changed. Our daughter, Julie, 46 yrs old has had a reoccurence of a malignant brain tumor. She has had her surgery already and is recuperating in our home. Her husband is in the commercial refrigeration and heating business and this is his very busy season. Because of her seizures she cannot drive and must be with someone at all times. She will start radiation treatsment on Aug 08 for 30 days.

At this time, we will not be able to attend the reunion. Naturally, I am disappointed as I was looking forward to seeing many of you whom I have not seen for years.

My best to all,

Judy(Kempton) Ray
08/02/13 06:55 PM
#4

Hi, Judy,

I am so sorry to hear about your daughter...will pray all goes well for her and all of you.

I would haved loved talking to you. Maybe we can communicate via email. I don't know if it will show you mine on here or not but just it case, it is LANIP@cableone.net.

How is your sister Patty (Patti Jo?) My sister and I just loved that cute little girl....I actually have a doll I had named Patti Jo. I remember you have at least one other sister, too...she was older than us. Right? I think your house might still be standing unless the chiropractor office is on that lot.

Lani Pettit
08/16/13 08:42 AM
#5

Judy: sorry to hear about your daughter's illness. I will be thinking of you and your family often.

Larry
08/21/13 04:18 PM
#6

Judy,

i also are hoping for speedy recovery for your daughter .
09/05/13 08:41 PM
#7

Dear classmates:

I want to thank you for the lovely card signed by many of you. She actually broke down to think so many are sending her good wishes. Julie is now ending her 3rd week of radiation treatments. And if any of you know, she is now losing her hair and she was very tired after today's treatment, but her spirits remain very positive.

I sure enjoyed watching the videos that were made. Haven't we all changed. It looked like the reunion was a great success. Thanks again!

With fond memories,

Judy
11/02/14 01:36 PM
#8

Obituary of Barbara Boe Rodriquez:

Barbara A. (Boe) Rodriquez, 69, of Downers Grove, Ill., formerly of Sioux City, passed away Sunday, Oct. 26, 2014.

Memorial services will be 1:30 p.m. Saturday at Adams-Winterfield & Sullivan Funeral Home, 4343 Main St. (one block south of Ogden Ave.) in Downers Grove. Interment will be private. Visitation will be 12:30 p.m. until service time Saturday at the funeral home. Condolences may be sent online to www.adamswinterfieldsullivan.com.

She was the cherished and devoted grandmother of Addison Michael Mertz, Colton James Johnson and Elizabeth Bealer; cherished sister of Gary Boe; and fond mother-in-law of Sherrie Lynch and Eric Johnson.

She was the loving mother of the late Christy Lynn Johnson; and dear daughter of the late Anthony "Tony" and the late Evelyn Margaret Boe.

Memorials to the estate of Barbara A. Rodriquez for her grandchildren are appreciated.
11/03/14 04:34 PM
#9

To Judy Kemp Ray: Prayers for recovery for you daughter,

And to the family of Barbara Boe, many condolences.

Thank you for this East High School updates!