East High School


Class Of 1963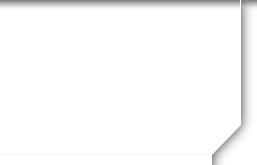 In Memory
Dewey Blatchford
[ Return to Index ] [ Read Prev Msg ] [ Read Next Msg ]
Blatchford, Dewey Allan (1944-2015)
BLATCHFORD, HEIKES, SIMEON, MEYERS, SCHRIEBER, YOUNG, JENSEN, GOCHENOUR
Posted By: Paul Nagy (email)
Date: 1/18/2016 at 12:57:39
Dewey Allan Blatchford
October 30, 1944 - December 24, 2015

Dewey A. Blatchford, age 71, of Alta, Iowa, died on Thursday, December 24, 2015, at the Buena Vista Regional Medical Center in Storm Lake.

Dewey, a son of Raymond and Imogene (Heikes) Blatchford, was born on October 30, 1944, in Hartington, Nebraska. In 1963, he graduated from East High School in Sioux City, Iowa.

On June 13, 1964, he married Virginia (Ginger) Simeon in Sioux City, Iowa. They were blessed with two children, Peggy and Todd.

In 1964, Dewey started his career as a scale technician for Toledo Scales in Sioux City, Iowa. Next, he worked for Wilson Foods in Cherokee, Iowa, as their scale technician from 1967 until 1986. In 1986, Dewey and Ginger moved to Omaha, Nebraska, where Dewey became the field service manager for Fairbanks Scales, a position he held until 1999. They, then, moved to Ankeny, Iowa, where Dewey worked as an Industrial Specialist for the USDA in Des Moines, Iowa, until he retired in 2006. They, then, moved to Emmetsburg, Iowa, where Dewey enjoyed relaxing on their deck, boating, gardening, wood working, and doing projects in his garage. He, also, did lots of volunteering at the hospital in Emmetsburg and enjoyed driving their wheelchair van. Moreover, he loved playing Santa Claus for the Chamber Office.

Dewey and Ginger had many happy, memorable experiences traveling over the years and enjoying their winters on South Padre Island in Texas where he loved biking and spending time with friends. Most of all, however, he loved spending time with his family. His five granddaughters and his two great grandchildren always held a special place in his heart.

Those left to cherish his memory include his wife, Ginger Blatchford, of Alta, Iowa; his children, Peggy (Terry) Meyers, of Alta, Iowa, and Todd (Sonya) Blatchford, of Woodbury, Minnesota; his grandchildren: Riley and Taylor Blatchford; Kily (Collin) Johnson; Kelsi Meyers; and Katie (Bryan) Schrieber; his great grandchildren, Karsyn Meyers and Crosby Schrieber; his brothers, Dean (Marnie) Blatchford, of Fargo, North Dakota, and Dennis (Delores) Blatchford, of Sioux City, Iowa; and his sisters, Leona Young, of Sioux City, Iowa, Beverly Jensen, of Indianola, Iowa, and Ailene (Sam) Gochenour, of Lake Park, Iowa; as well as extended family members and friends. Dewey was preceded in death by his parents and his brothers, Loren and Keith.

A Funeral Mass will be offered Wednesday, December 30, 2015, at 10:30 a.m. at St. Mary's Catholic Church in Storm Lake. Burial will follow in the Memorial Park Cemetery in Sioux City, Iowa. Visitation will take place Tuesday, December 29, 2015, from 5:00 to 8:00 p.m. with a recitation of the rosary at 7:15 p.m. and a vigil service at 7:30 p.m. at the Fratzke & Jensen Funeral Home in Storm Lake. In lieu of flowers, a memorial fund has been established. The Fratzke & Jensen Funeral Home in Storm Lake is in charge of the arrangements.