East High School


Class Of 1963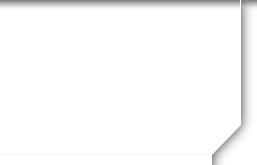 In Memory
Sue Holdcroft (Leonhardt,)
Susan Jane Leonhardt, 72 of Litchfield Park, AZ passed away July 26, 2017. She was born December 6, 1944 in Sioux City, Iowa to Howard and Bette Holdcroft.
The family moved to Arizona in 1978. After many years in the Hallmark business, she returned to her college major of Education. She taught English and Reading at Pendergast Elementary School and Tolleson High School for years before retiring in 2011. She was not only a season ticket holder of the Arizona Cardinals but also a member of the Arizona Cardinals Big Red Service Team. She enjoyed the yearly vacations to Carlsbad, CA with her family.
Sue is survived by her daughters, Lisa Leonhardt, Mandy (Justin) Greene, and Kari (Gabriel) Calderon; sister, Jeanie (Lon) Reams; and four grandchildren, Jacob, Madison, Kaylee and Khloe.
She was preceded in death by her husband, Larry L. Leonhardt; parents, Howard and Bette Holdcroft; and brother, Hod Holdcroft.
A memorial service will be held at 5:00 pm, Friday, August 11, 2017 at the Church of Litchfield Park, 300 N Old Litchfield Rd, Litchfield Park, AZ 85340. In lieu of flowers, memorials may be made to Hospice of the Valley or to Colon Cancer research.